VIRTUAL MIRROR
Posted by Jennifer Mosley on Saturday, June 2, 2018 at 3:19 PM
By Jennifer Mosley / June 2, 2018
Comment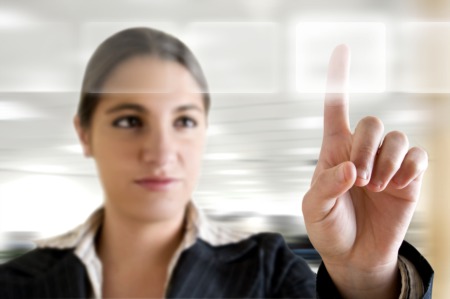 Online shopping is quite possibly the easiest, most efficient way to shop for almost anything these days. From the comfort of your home you can buy beauty products, jewelry, eye wear, accessories and thousands of other items all with the click of a button. But there is one flaw in this convenient shopping from home design.
What will those new Ray Ban's look like on your face? How about that fabulous beach hat for your upcoming vacation? Sure on the flawless models they look perfect but what about on the most important person, what will they look like on you, the consumer? Several companies have recently adapted the concept of a 'Virtual Mirror', allowing consumers to use their webcam or upload a photo of themselves and essentially 'try on' their selections before purchase.
All you need is a webcam and a computer; a staple in most online shopper's home these days.Simply by connecting your webcam to the stores secure network, you can browse through thousands of their products, selecting items you wish to 'try on'. If you don't want to use your webcam you can also upload an existing photo of yourself for the 'trying on' process.
Currently, the software is most popular in eye wear retailers. The software detects/measures your pupils and resizes your image to match that of their products. You can then scan through multiple products, watching them appear on your face as you select them.
There is a convenient option to take 'snapshots' of the products you like and save them to be viewed later as you determine which you would like to buy. This software is in development stages for other companies, who supply accessories, jewelry, and beauty products online. For women in particular, the ability to try different beauty products on their 'face' before purchasing online is revolutionary.
Some product lines are difficult to find in stores, but are readily available online. The ability to match your skin tone to products is comforting and simple. It really is a beneficial feature to those stores selling online – this software would give their site a particular edge against others. Helping consumers aid in envisioning their products on them really simplifies the buying process, and the consumers don't even have to leave their homes.
As our world transforms further into the digital age it is only reasonable that these sorts of developments are being made in the online shopping world. Continuing to simplify the buying process for consumers at home only increases the popularity. There is a definite shift occurring in consumers buying processes/patterns and this is just another step in the digital direction.