MOVE OVER | THE BATTLE OF THE COUNTER TOPS
Posted by Jennifer Mosley on Wednesday, September 11, 2019 at 9:46 AM
By Jennifer Mosley / September 11, 2019
Comment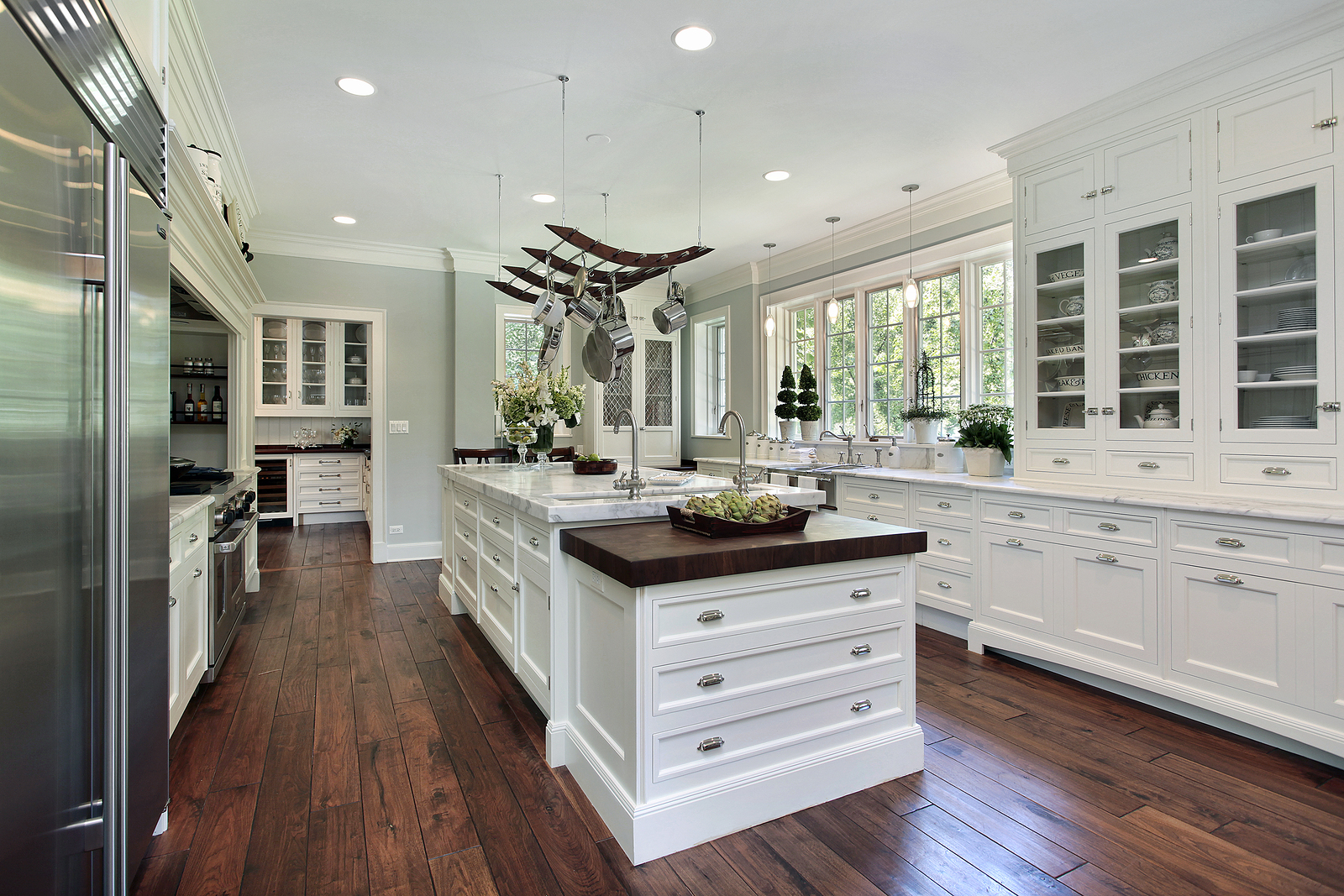 Being savvy to a frustrating trend in the home buyer's market: the overwhelming need to replace all countertops with granite.
Why this happens is obvious: it's pretty, and at the average price of $50 per square foot, it's affordable.It's also the definitive middle-of-the-road choice. It's PRETTY durable.
It's REASONABLY easy to maintain. It's DECENTLY customizable. It doesn't have to be the catch-all choice for every home owner, however.
There are certain lesser known counter materials that are not only going to work better for the needs of some home owners, they're going to look better in their surroundings.
Let's take a look at some alternatives, and what they have to offer over the more popular granite choice.
MORE CUSTOMIZABLE THAN GRANITE: POURED CONCRETE
Though the surprisingly frank and honest website concrete-countertops.org lists the price of this option as averaging out to be roughly $40 cheaper than granite per square foot, it also makes it clear that this isn't your budget option.
The website describes them as "typically installed in high-end, custom homes and offices."
What they are, however, is one of the most customizable. Concrete not only can be poured into whatever shape you desire (though those curves and fancy backsplashes will cost you extra), it can also be dyed into any color that best suits a living area.
EASIER TO MAINTAIN THAN GRANITE: SOAPSTONE
Here's an idea for those who want to install stone countertops that will be with them for life. Soapstone is a soft and unique looking material that also is not exactly cheap.
In her article for houzz.com, "Kitchen Countertops 101: Choosing a Surface Material," Lisa Frederick lists it as marginally more expensive than concrete.
However, whereas scratches and dents are something you may find yourself living in constant fear of with other countertop materials, any blemishes can be sanded right out of soapstone.
Also, if you like a countertop with a look that will evolve over time, Frederick also points out that soapstone's color gets darker and richer with age.
MORE DURABLE THAN GRANITE: STAINLESS STEEL
The obvious selling point is right in the name for this one: stainless. If all you want is a countertop with survivability, you can't go more durable than this.
This is an option for those who live in their kitchen: aspiring chefs and the like. In her article, Frederick points out that they are both burn and stain resistant, as well as resistant to bacteria.
In other words, you can chop and tenderize on them all day and not have to worry about a surface that looks like it's been through a minor war. As far as price goes, it falls into the same general area as granite or concrete.
For materials and a complete installation job from start to finish, housewyse.com lists the price between $3,000 and $4,000. Not bad for something that will last forever while looking sleek and futuristic.
BETTER FOR THE ENVIRONMENT THAN GRANITE:BUTCHER BLOCKS AND RECLAIMED WOOD
And now for the green option! In their article "10 of The Hottest Kitchen Countertops Currently Trending," freshome.com lists these wooden countertop options as the most environmentally friendly.
These options are more casual, and are going to fit better in a house with a rustic look where the fancy-schmancy stone options would seem odd and out of place.
Of course, a wise man once said "it's not easy being green," and that holds true.
These require pretty constant maintenance, with freshome.com suggesting that butcher blocks be "sealed and oiled once a month," as well as the constant use of a cutting board.
To counter this, they also are potentially the cheapest option by a wide margin.
The cost of reclaimed wood is nearly nonexistent, while butcher blocks can go for as low as $35 per square foot according to countertopguides.com.
FANCIER LOOKING THAN GRANITE: MARBLE
Just the very mentioning of marble evokes mental images of Greek statues standing proudly in pillared halls.
The brilliantly colored and instantly recognizable veined material is perfect for giving an area a high-class look. Of course, this comes with an obvious catch.
Marble isn't something most will use in a large-scale sort of way.
Countertopguides.com lists its price per square foot as falling between $125 and $250.
Marble is best used to accentuate the look of an area, rather than being the primary surface material.
If, however, there is only a small counter area that needs covering, this may be the best option for giving it an eye-catching look.
EXACTLY LIKE GRANITE, ONLY BETTER: QUARTZ
Quartz is like granite's stronger, lower maintenance, and arguably prettier cousin.
Though it tends to be more expensive, the sparkling gemstone look it's got going for it as well as its resistance to scratches has already made the countertop snobs in my family quartz converts.
Whereas granite is going to require regular sealing, high-quality quartz shouldn't need any sealing at all.
Be warned though, countertopinvestigator.com warns that quartz is often "mixed with other minerals" or have a "resin coating," which makes for a lower quality product.
There's a bit of a buyer-beware factor here, but for savvy shoppers this could be the ultimate granite killer.
AND JUST FOR FUN, MORE PRESTIGIOUS THAN GRANITE: ENAMELED LAVA
So you just won the lottery and want to spend your earnings making sure your countertops are the best looking in the neighborhood, eh?
Why not fashion them out of some lava stone scooped out of a French volcano?
Named the most expensive countertop in the world by: (naturally) most-expensive.com, enameled lava stone can cost as much as $370 per square foot.
On the other hand, if money was never an option and the only deciding factor was which countertop would look the snazziest in your kitchen, it's hard to beat one that looks like solidified molten lava!
Just don't let your significant other see your new bank account balance afterwards.
"Selling Homes Today For Your Tomorrow"