DOUBLE DUTY STORAGE
Posted by Jennifer Mosley on Tuesday, October 1, 2019 at 3:08 PM
By Jennifer Mosley / October 1, 2019
Comment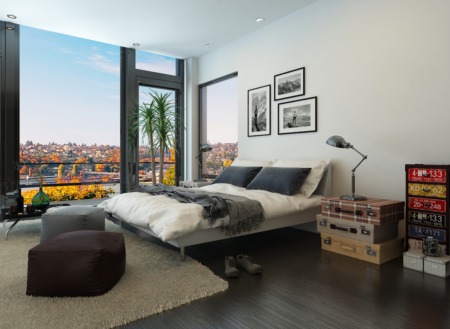 Don't throw out that old trunk or suitcase in the attic. Put it into play in your home as a decorative and functional accent piece or major furnishing. Old trunks, suitcases and other household miscellany can be holding grounds for many items. For instance, sort extra stacked suitcases by the bed for a funky night stand.
If you have a large steamer trunk-the kind used to bring belongings from overseas, use it as a coffee table in a rustic or country setting. Then, stow away extra blankets for a frosty evening of movie viewing or book reading when you need an extra layer of warmth. If you're short on family room furniture, use a trunk for and end table. Or use a trunk at the foot of the bed in an extra room to hold various sundries for overnight quests. An office is the perfect place for trunk or suitcase-extra supplies are out of sight.
Suitcases can be used alone or stacked for greater variety. Store your out of season clothes in them. Smaller styles can be placed near your entertainment center and used to house CD's or tapes. An ottoman with a removable lid can house children's activities in the family room.
Old-fashioned hat boxes can hide extra hand towels, hair supplies and other items in the bathroom. A humidor can house important papers such as warranties. Small metal boxes such as cookie or nut tins can hold stationery, while larger ones can hold your wrapping supplies for last minute gifts.
If you look around, there probably are several ways to make items do double duty.